Jalama Beach

March 30, 2013

My friend Bob (Groucho) Marks posted up on Facebook that he needed some helmet time and was looking to ride on Saturday the 30th.  I told him I was headed over to Jalama Beach to get a world famous Jalama Beach Hamburger.  Before I knew it Reede said he was in and Johnny and Micki are in town and want to go!  We meet up at Chevron early Saturday morning and head out for a hamburger.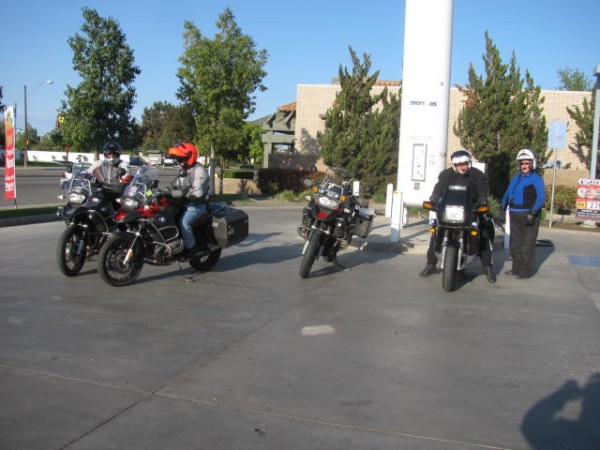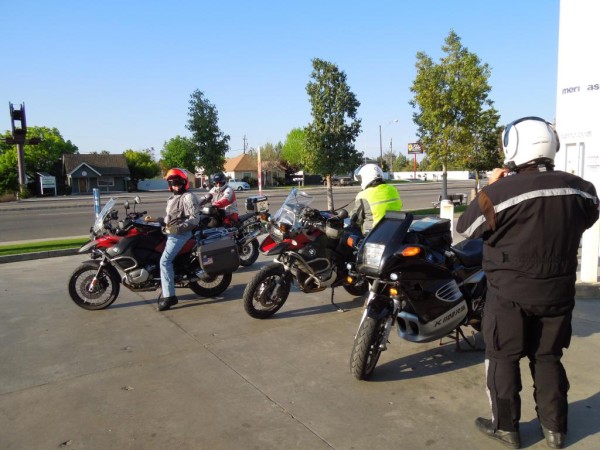 We did not have much of a plan on how to get there and what plan I did have is subject to change at a moments notice.  The only thing I know for sure at this point is that there is only one way to get to the coast on a motorcycle from Bakersfield and that is Old Hwy 58.  The following pictures are courtesy of Micki.  Thanks Micki!!!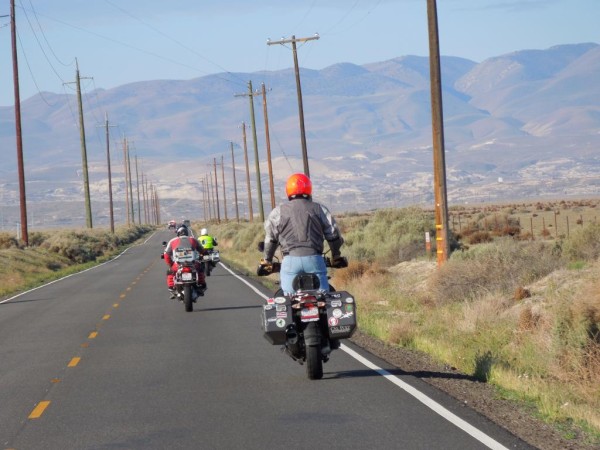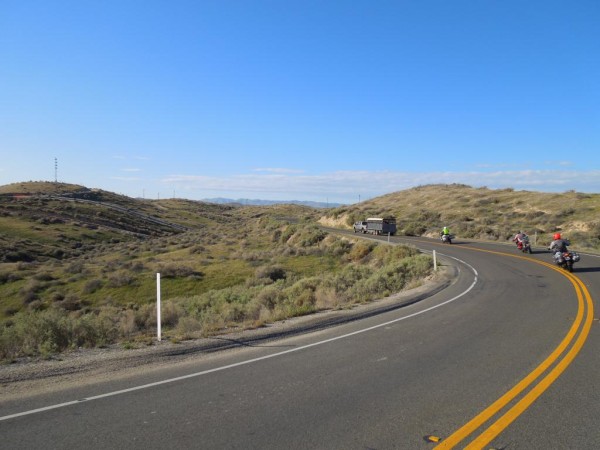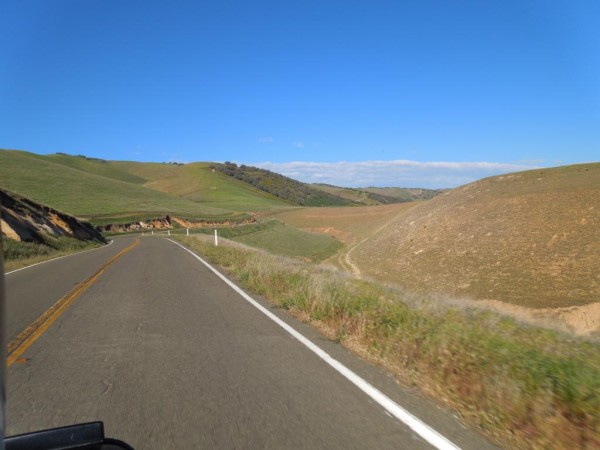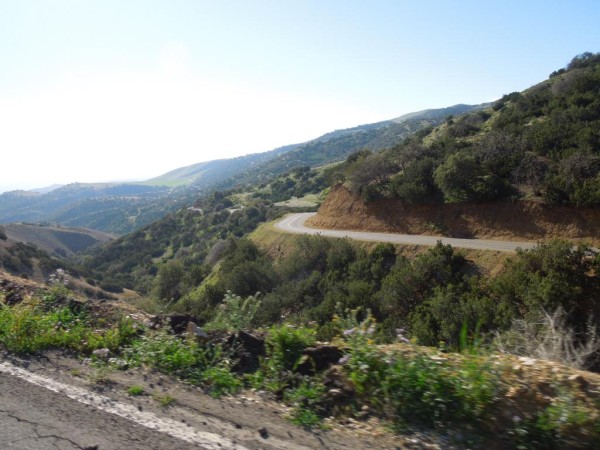 You just cannot beat 58 early in the morning!  After we went over the pass and started down towards Soda Lake Road I noticed Johnny and Micki were not in my mirrors anymore.  I knew this was not right so I stopped at Soda Lake Road and turned around.  I was waiting just a couple of seconds more before I headed back up the hill and here they come!  Whew!  Johnny pulls up next to me and tells me he is having a clutch issue and they are going to head back to Bako and take a look at it.  They made it back okay and it turns out he had a gearbox seal go bad and gear oil was getting into his clutch.

We continued on and stopped at the water tank and road grader for a short break.

After I took this picture I put my camera back in my tank bag and did not pull it out again until we arrived at Jalama Beach.  I need to break the habbit of keeping the camera in the tank bag because I miss a lot of stuff.  I should also carry my GoPro with me all the time!  Anyway, we rode Prefumo Canyon/See Canyon and the view of Morro Rock was fantastic.  Reede and Groucho thought that road was pretty cool!  We then rode Hwy 1 down to Harris Grade Road.  If you have not sampled that, you should!  Short but nice!  We then found our way to Jalama Road and that is 14 miles of fun!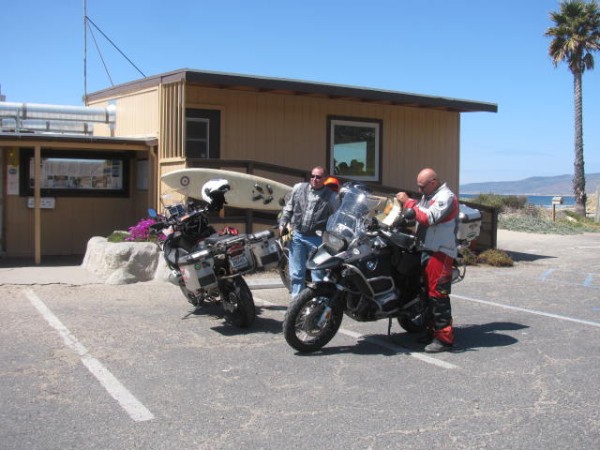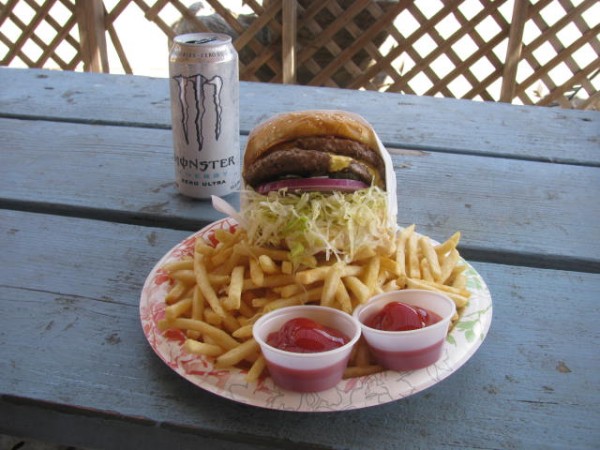 Oh, this is going to be good!!!!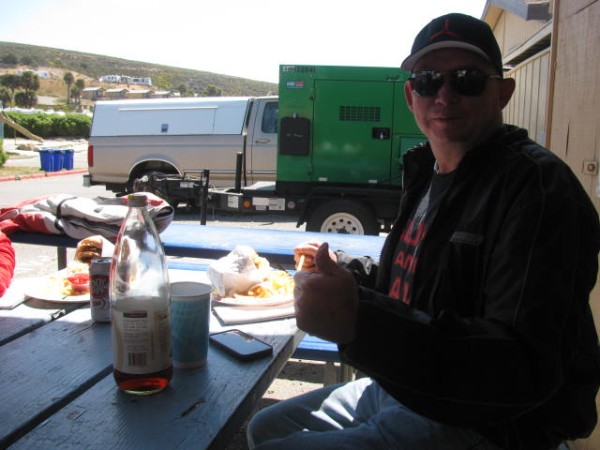 Groucho getting ready to do some damage!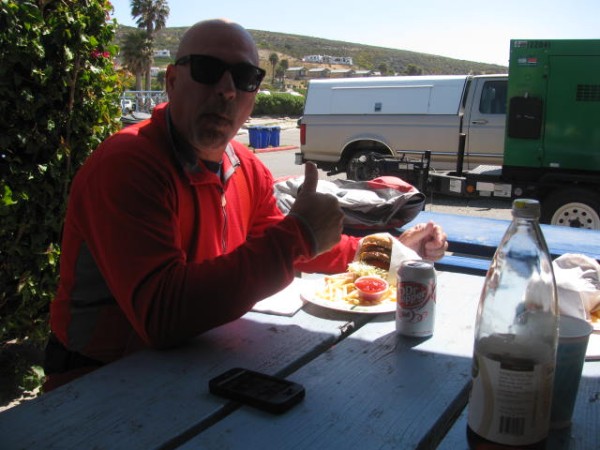 Reede ready for some Bovine goodness!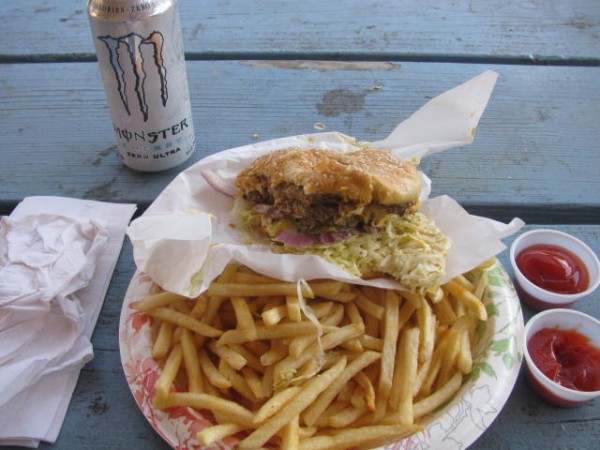 Half way thru this killer hamburger!  It was good!

So, after we have stuffed ourselves on these monster hamburgers and the "best fries in town", Groucho goes for a walk to take a look at the beach.  After being gone for only a minute he comes back to where Reede and I are and he is looking a little pale.  He proceeds to tell us this tell about how he just narrowly escaped death by a giant Rattle Snake.  He was telling us about how big this snake was and how close it came to him before he realized it was a Rattle Snake.  I kinda called BS on this because I have never seen a Rattle Snake at the beach before.  We had to go investigate!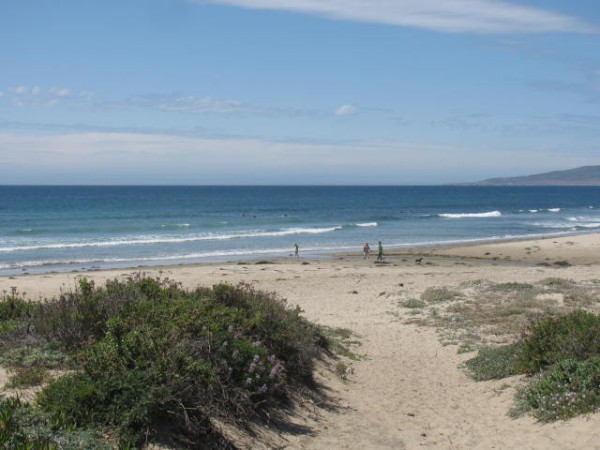 What Groucho went to look at.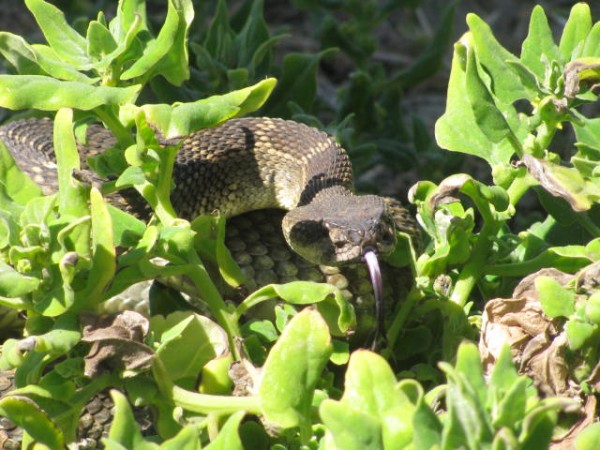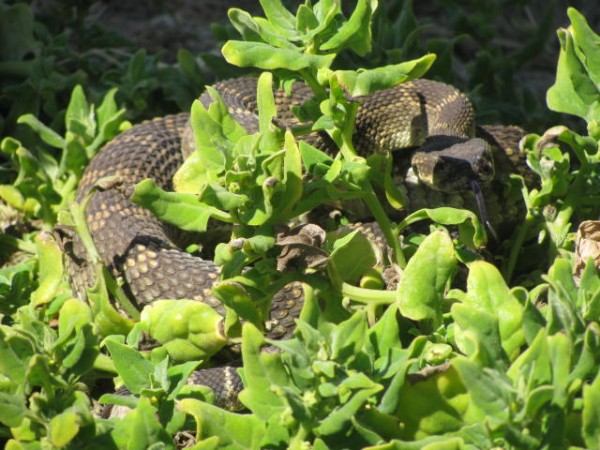 This is a large, coiled up and pissed off Rattle Snake kids!

So, having stuffed ourselves on our Jalama Burgers and pissing off the Rattle Snake we geared back up and prepared to leave Jalama Beach and head back to Bakersfield.  We all had a great day with fantastic weather and roads.  I am going to leave you with a few parting shots as we left Jalama Beach.  Total miles for the day, 370.1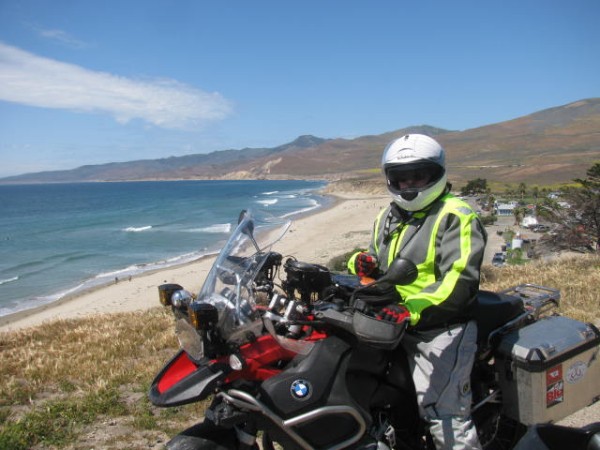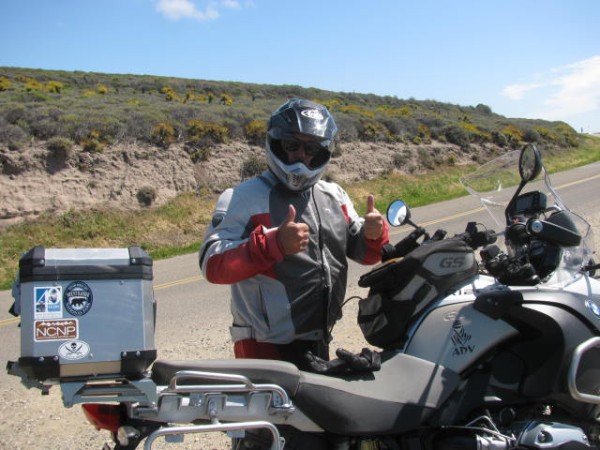 Reede having a great day of riding and eating!